Application To Take A Child Abroad - Real Life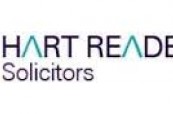 NJ v OV – A Mother's application to take a child to Sweden
In the case of NJ and OV, the mother sought permission to permanently relocate to Sweden.
The Child, B, was 5 years old.
The Mother was born in Sweden to Finnish parents.
The Father was born in London to English parents.
The relationship between the parties broke down in 2010.
In July 2011, the Mother took B to Sweden and did not return.
The Father subsequently made an application for a return Order and B was returned to England and contact was agreed.
On the return to England, the Mother drank excessively and was involved in a chaotic and violent relationship.
The Mother sought permission to permanently relocate with B to Sweden and for consequential adjustments to be made to the contact arrangements.
The Father opposed her application and cross applied for an order adjusting the present contact arrangements, so B's time was shared equally between the parents.
The Mother submitted that she would offer B a much better life in Sweden and was entirely isolated in England. As such, the Court considered, amongst other things, the disorderly and unhappy life that the Mother had lived in England after separating from the Father.
The Father sought monthly contact with B, in the event the Mother's application was successful, which would involve visiting her in Sweden.
After considering the position, the Court considered that the application would be granted. The Court held that it was in B's interest to live with her primary carer in a place where the Mother could be happy and fulfilled. It was considered that B had a better prospect of a healthy and safe life in Sweden than if she remained in England and her dual heritage would be better promoted there. It was held that Orders would be made to allow the Father to have contact, including regular Skype contact and half of all the school holidays.
Alexandra G Funnell