Parents "in denial" about the effect divorce and separation has on children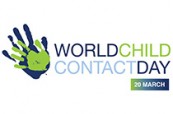 A survey by parenting advice organisation NetMums into the impact of divorce and relationship breakdown on children was published last week, with some interesting and, in some cases, concerning results.
Just 14% of children surveyed said that they felt able to be honest with their parents about their feelings and wishes and 39% admitted to actively concealing their feelings so as not to upset their parents. 20% stated that they believed their parents to be too wrapped up in themselves to think about the effect their split was having on others. In addition, over a third of children said that one parent had tried to turn them against the other, whilst 12% said they felt compelled to look after a fragile parent who was struggling to cope with the end of the relationship.
Much has been made in the media of the shocking statistic that 11% of children affected by divorce have self harmed, with 5% and 3% resorting to alcohol and drug use to try and cope.
Perhaps most concerning of all, however, is the extent to which parents underestimate the effect divorce and relationship breakdown has on their children. Only 10% of parents were aware that their children had witnessed fights or arguments, when in fact the true figure suggests three times that. 77% of parents said that they believed their children had coped well with the separation, yet just 18% of children asked said they were glad that their parents are no longer together.
Despite these incredibly worrying statistics, there are also some indications that cultural and social attitudes towards divorce and separation are evolving. 64% of children said that they would not describe divorce as "a big deal", compared to 28% of parents, and less than half of children asked agreed with their parents in that they thought others would be judgemental of their family situation.
These results show that it is highly likely that divorce or separation will have a strong impact on children, who find themselves caught up in a difficult, upsetting and alien process through no fault of their own. Our Family team at Anthony Gold recognise how distressing divorce can be for all concerned; the separating couple themselves, and also those involved indirectly as children and other family members. An absolute priority of ours is to minimise confrontation and help parties reach agreement in a constructive manner, with the best interests of any children at the forefront of discussions. We hold the view that litigation should always be a last resort and to that end strongly promote alternative out of court routes such as mediation and collaborative law.