TRY TO AGREE – IT'S OFFICIAL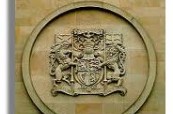 TRY TO AGREE – IT'S OFFICIAL
On 6th April 2011 the Government brought in new legal rules in respect of all Family proceedings in England and Wales. The purpose of these new rules is to:
modernise language;
streamline procedure;
put in place a single unified code of practice in respect of family law;
standardise all levels of court dealing with family matters (e.g. High Court, County Court, Magistrates' Court)
The overriding objective of the new rules remains child centered to enable the Court to deal with cases justly, having regard to any welfare issues involved.
Many parents cannot afford the cost of contesting cases through the Courts and/or have a Court tell them when/where they can see their children. They would rather sort it out themselves. However, when a relationship breaks down emotions can cause situations to develop and create an impasse which prevents agreement being reached. Mediation is a way parents can make decisions themselves with the assistance of an unbiased, independent professional. It's a win-win solution in many cases.
The importance under the new rules of parents communicating when a relationship breaks down is highlighted by the emphasis on mediation as an alternative to going to Court to resolve child related issues.
Under the new rules before either parent makes an application to issue Court proceedings, the Court will expect them to have considered mediation first. If mediation fails or is not appropriate, the Court will want to be satisfied the parents have considered mediation as an alternative. With certain exceptions, this will be achieved by attending a Mediation and Information Assessment Meeting ("MIAM") with an accredited mediator; and producing a Form FM1 signed by the mediator to show that due consideration has been given to mediation.
Some instances preclude the necessity for attending a MIAM. Examples include where there is an allegation of violence, where mediation has failed in the preceding 4 months, if one parent refuses to attend a MIAM, or if the mediator considers mediation would not be appropriate.
If an application is made to the Court and no consideration has been given to resolving matters by mediation, a Court could adjourn matters until a properly completed, signed Form FM1 is received, or the Judge could consider making an order for costs against the parents if one refuses to co-operate/consider mediation.
For those parents who do need the Court's assistance to resolve contact issues, the benefit of good legal advice before taking matters forward cannot be over estimated. It is often possible to reach agreement with the help of solicitors, which would also avoid the need for contested and expensive Court proceedings.
Source: Frances Kelly
franceskelly@cumberlandellis.com
(Frances Kelly specialises in resolving child contact issues. She is a Legal Executive at Cumberland Ellis LLP, a Central London law firm)