PRIVATE INVESTIGATORS IN CHILD ABDUCTION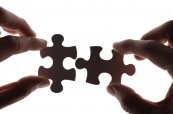 PRIVATE INVESTIGATORS IN CHILD ABDUCTION

Private Investigators are often used by solicitors as Process Servers. This means that when a court order is made and should be delivered by hand process servers are given the task of finding the Respondent and personally serving the order.
In hundreds of cases the mychildcontact.com investigators have been instructed in this way not least to serve an order to have a child taken back to the staying parent. When instructed in these types of cases we have always used at least two investigators and between them they have usually been able to have the child delivered to their custody and have effectively and safely returned the child back to the family home.
On occasions the respondent does refuse to abide by the order and the investigator's job then is to prepare a report for the court setting out the facts that have led to the child not being returned. The judge or magistrates then have to make a decision on those facts and may make another order for the child's immediate return. Once again the private investigator's job is to locate the child and serve the order. It may be that a police officer is asked to attend but they can only attend on the premise of preventing a breach of the peace, unless of course there is a suspicion that the child is not being properly looked after or may come to some harm.
Private Investigators are also instructed to 'seek and find' a missing child. In these circumstances the investigators may well carry out surveillance work to monitor the comings and goings of a suspected abductor. Or make extensive enquiries to find the child's location and thereafter let the authorities know or, if there is an order to return the child, arrange that the child is returned as per that order.
If you feel that you need the services of a Private Investigator in children's matters do make sure that the investigator has a current and clear Criminal Record Check. In all dealings with Private Investigators be guided by your lawyers and/or use an investigator who is a member of a recognised governing body such as the Association of British Investigators. We have an extensive list of competent and professional investigators in the site's Service Directory but do remember that we can not guarantee their morality or work. We have, however been careful to ensure that investigators on our list do have membership of a recognised body. Check anyway and let us know if you have a problem.