Our Services
WHY REFER TO OUR SITE
Divorce, Marital breakdown, family separation, child contact difficulties or simply losing touch are problems that happen more and more in today's society. Only one website effectively enables separated children and their parents to communicate and, if desired, find professional help.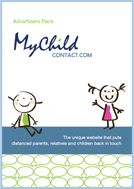 Print Advertisers Pack
Download our Advertisers Pack by clicking on the link below.

Click here to download

BUY ADVERTISING-PAY HERE
---
Payments from outside the UK
Payments made to My Child Contact are in UK Sterling, if you'd like to find out how much this is in your own currency then use our currency converter below.
Please note these are current exchange rates provided by Yahoo Finance and may differ slightly to the exchange rates used by your bank.
---
We've got it covered
Today, there are more than a million family members in the UK currently caught up in Divorce and family separations. Mychildcontact.com is a one-stop website offering help, support and information to anyone experiencing difficulties or who has a professional interest in child contact issues.
There are many reasons why families and professionals visit this site. We offer information and interaction for parents, relatives and children alike, in a way that's natural, instant and free from red tape. Many professionals work through mychildcontact.com to offer advice, management, consultancy or just plain simple help.
We have over 60 'Feeder' domains that drive the highly targeted web traffic to this site. Our extensive PR campaign, including the launch of the first ever WORLD CHILD CONTACT DAY, together with our intensive social networking, all adds up to a massive and highly motivated audience of people, with sustained repeat visits - offering the opportunity of a high profile and high recall for your message.
Public Relations
World Child Contact Day
Annually, the 20th of March is World Child Contact Day, set up by mychildcontact.com to highlight the plight of the millions of families who are torn apart by access, custody and contact issues.
---
Making Headlines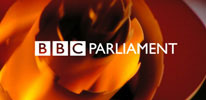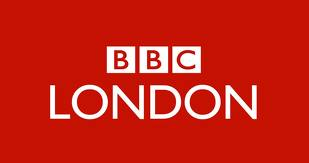 Mychildcontact.com is fast becoming one of the most recognised sites for children and family contact and related issues.
Recently we have taken part in interviews and discussions with major media organisations.
We were named in the UK's House of Commons as a respected child contact resource.
All of this media and PR exposure ensures that our advertisers are getting their message directly to their future customers.
---
MEDIA INVOLVEMENT AND PRESS PACK
Exclusive media partner
Personal case studies
Celebrity endorsement
Photocall
Video/podcasts
Petition to Prime Minister
Poems gallery – "Missing"
Child Contact wristbands
Twitter/Twibbon campaign
Spokesperson:
Kenn Griffiths, Child Contact Professional MORE